Sky Ridge first to offer new treatment for enlarged prostate
Sky Ridge Medical Center is the first in the region to offer Aquablation® therapy, a new solution for men with an enlarged prostate or BPH.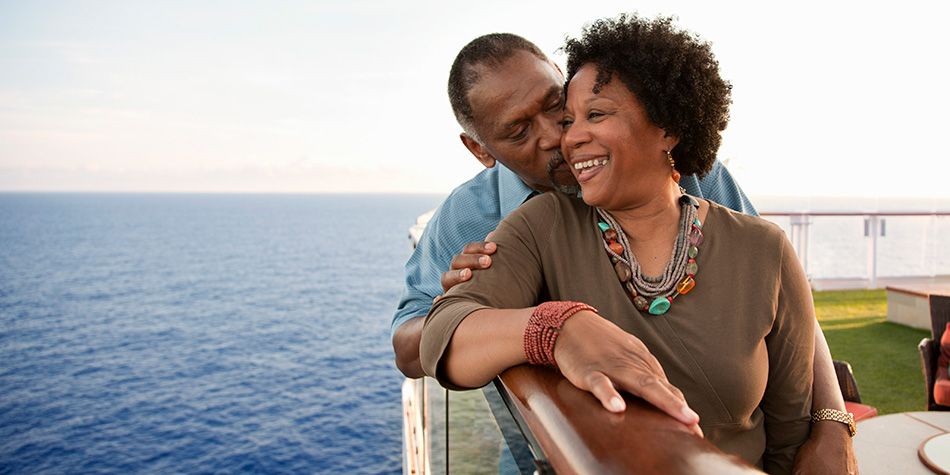 An enlarged prostate, medically known as benign prostatic hyperplasia or BPH, is a prostate that has grown to be larger than normal. BPH is not prostate cancer. A normal prostate is approximately the size of a walnut and sits underneath the bladder, wrapped around the urethra. The prostate is a gland that plays an important role in sexual function.
As the prostate grows and becomes larger than normal, it may:
Constrict the urethra, making it difficult to urinate.
Apply pressure on the bladder, causing it to weaken and have difficulty emptying.
If left untreated, BPH can cause significant health problems, including irreversible bladder or kidney damage, bladder stones and incontinence.
BPH is often seen as only physical limitations and quality of life impact of the symptoms. But the mental and emotional difficulty that can result from living with BPH is often overlooked. BPH doesn't just impact a man's quality of life, but his perceptions of himself, his strength and his virility. We are here to help.
"We are proud to be the first in our region to offer a new solution for men with BPH, otherwise known as an enlarged prostate, that provides relief without compromise and the common side effects," said Dr. Ali Sarram, who is leading this program at Sky Ridge Medical Center. "Aquablation® prostatic hydroablation therapy is the next step to furthering our commitment to robotic surgery and men's health."
What is Aquablation therapy for the treatment of BPH?
Aquablation also known as prostatic hydroablation therapy is safe and effective, and uses the first FDA-cleared, surgical robot automating tissue resection for the treatment of lower urinary tract symptoms (LUTS) due to BPH. This robotic technology minimizes human error in removing prostate tissue and ensures adequate removal of the prostate tissue.
Customized to each person's unique anatomy, this advanced, minimally invasive procedure uses a heat-free waterjet delivered with robotic precision to provide best-in-class and long-lasting symptom relief. The procedure also showed low rates of irreversible complications, no matter how large the patient's prostate is. In clinical studies, 100% of men maintained erectile function, 99% of men did not have incontinence, and nearly all men preserved ejaculatory function.1,2,3
Aquablation therapy is a resective procedure, meaning that the prostate tissue causing symptoms is removed. No incision is made as the prostate is reached through the urethra.
There are two simple steps with this treatment:
Creating a surgical map: Aquablation therapy is the only procedure, as of October 2020, to simultaneously combine a camera (cystoscope) with real-time ultrasound imaging to view the entire prostate. This enables the surgeon to create a unique surgical map that is tailored to the patient's individual prostate size and shape. This map helps the surgeon identify the areas of the prostate to remove and those to avoid.
In every other available surgical procedure, the surgeon's view of the prostate is limited to a single camera (cystoscope), limiting the surgeon's ability to see the parts of the anatomy that affect erectile function, ejaculatory function and continence.
Removing the prostate tissue: With the surgical map in place, a robotically controlled, heat-free waterjet removes prostate tissue. Aquablation therapy offers predictable and reproducible outcomes, independent of prostate anatomy or prostate size.1,2,3
With other treatments, men are often forced to compromise between symptom relief and side effects. But with Aquablation prostatic hydroablation therapy's combination of positive outcomes and minimal side effects, men can get back to life, back to feeling like themselves.
The Sky Ridge robotic difference
The Center for Robotic Surgery at Sky Ridge is one of the most advanced in Colorado, having performed more than 8,000 robotic-assisted procedures. The Center has earned the Center of Excellence designation in Robotic Surgery from the Surgical Review Corporation (SRC), a nonprofit, patient safety organization that develops and administers best-in-class accreditation programs for medical professionals, surgeons, hospitals and freestanding outpatient facilities throughout the world. This achievement highlights Sky Ridge's commitment to creating and sustaining a culture of excellence while adhering to the SRC accreditation standards.
How do I Learn More?
Talk to your physician to see if Aquablation prostatic hydroablation therapy could be right for treatment of your BPH, or find a specialist at Sky Ridge.
Sources:
Gilling, P, et al. Three-Year Outcomes after Aquablation Therapy Compared to TURP: Results from a Blinded Randomized Trial. Can J Urol. 2020 Feb;27(1):10072-10079.
Bhojani, N, et al. Aquablation for Benign Prostatic Hyperplasia in Large Prostates (80-150 cc): 1-Year Results. Urology. 2019 Jul;129:1-7.
Data on file at PROCEPT BioRobotics.