Therapy dog makes her rounds at Rocky Mountain Hospital for Children
Posey plays an integral role in the outcomes of patients at RMHC, and the Child Life team explains.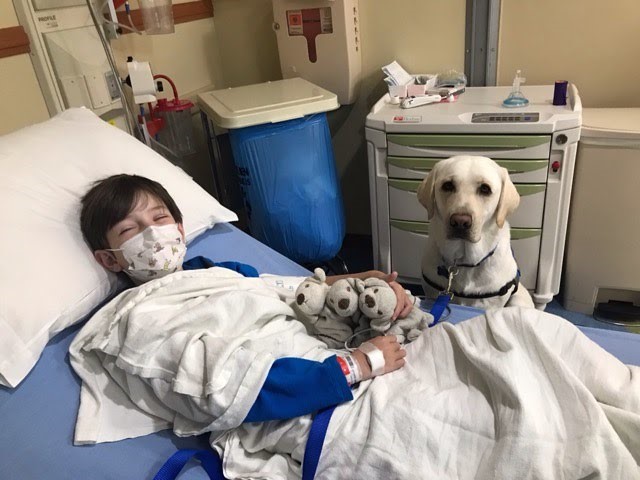 Posey and the Child Life Specialist team aim to improve outcomes for our patients and to make their visit more comfortable. They success every time!
Published:
September 07, 2023
Location:
Rocky Mountain Hospital for Children at PSL
Related Newsroom Articles