What to know about RSV and other respiratory illnesses
Hospitals across the country are seeing a surge in pediatric visits. Here's what you should know.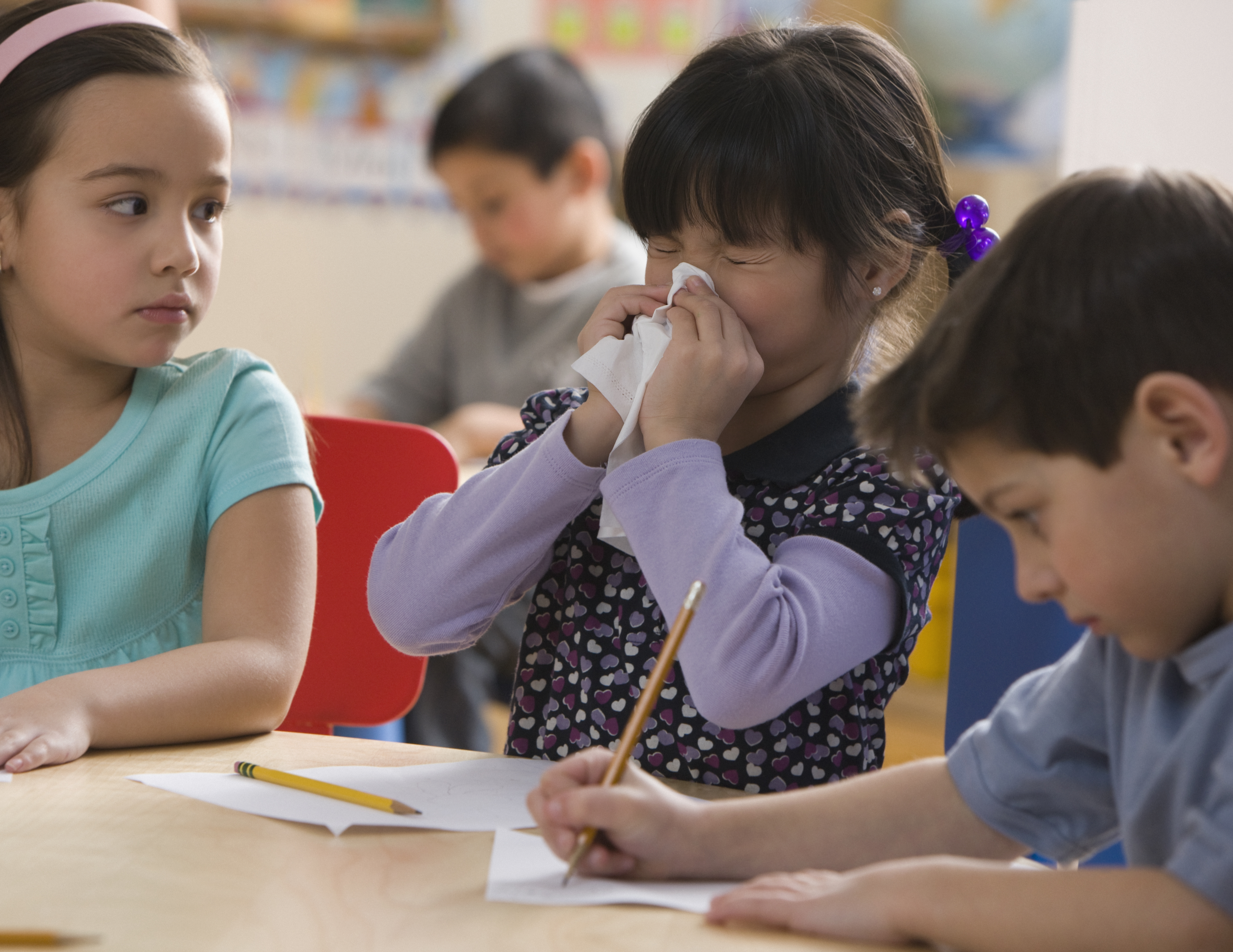 Hospitals across the country are seeing a surge in pediatric visits for respiratory causes, including influenza, COVID–19 and respiratory syncytial virus (RSV). According to the Centers for Disease Control and Prevention (CDC), an estimated 58,000–80,000 children under the age of 5 are hospitalized due to RSV each year, and flu-related hospitalizations among children younger than 5 years range from 6,000–27,000 per year.
"RSV is a common respiratory virus that usually causes mild, cold-like symptoms, but the surge in infections has caused a rise in pediatric hospitalizations across the entire nation," stated Dr. Reginald Washington, Chief Medical Officer at Rocky Mountain Hospital for Children. "We can protect one another and our most vulnerable children by staying home if we're sick, getting vaccinated for both flu and COVID, and washing hands often. Unlike COVID, RSV can live on surfaces which means hand-washing and wiping down surfaces is critical."
Below, learn more about the signs and symptoms of these serious respiratory illnesses, as well as prevention tips and when you should seek emergency medical care.
Respiratory syncytial virus (RSV)
RSV is a common respiratory virus that usually causes mild, cold–like symptoms. Most people recover in a week or two, but RSV can be serious, especially for infants and older adults. RSV symptoms may include:
Coughing
Decreased appetite
Fever
Runny nose
Sneezing
Wheezing
In infants less than 6 months old, symptoms may include irritability, decreased activity, decreased appetite and breathing issues. While RSV typically clears up on its own after a week or two, immediately head to the emergency room if your baby exhibits any of the following symptoms:
Dehydration (decrease in wet diapers)
Difficult, labored, shallow or rapid breathing
High fever
Lethargy
Skin turning blue (especially lips and fingernails)
Unresponsiveness
If you are unsure as to whether your baby has RSV, always err on the side of caution and seek medical care. To help relieve mild symptoms, you can give your baby over–the–counter pain and fever medications, such as ibuprofen and acetaminophen. However, since some medications are not recommended for children, talk to your pediatrician before using any nonprescription cold medicines.
Influenza
Children younger than 6 months old have the highest risk for being hospitalized from flu compared to children of other ages but are too young to get a flu vaccine. Because of this, protecting them from flu is especially important.
Observe the child or children in your care closely for signs and symptoms of respiratory illness. If your child develops a fever (or feels feverish with chills), cough, sore throat, runny or stuffy nose, muscle or body aches, headache, fatigue or vomiting and/or diarrhea, contact your child's healthcare provider. If your child shows any emergency warning signs of flu, seek medical care immediately.
Preventing respiratory illness in children
The American Academy of Pediatrics (AAP) recommends that all eligible infants, children and adults age 6 months and older get COVID vaccines. People are considered up to date if they have received all recommended doses and boosters for their age.
As a caregiver to a young child, you should also get a flu vaccine, and make sure that other caregivers and household members aged 6 months and older get vaccinated each year. By getting vaccinated, you will be less likely to get flu and therefore less likely to spread flu.
Like a cold, RSV, COVID–19 and flu spread through coughs and sneezes. You are susceptible to spread when you touch an infected surface or come in close contact with an infected person, such as kissing a child's face. You can reduce the transmission of these viruses by:
Avoiding close contact with sick people
Avoiding touching your face with unwashed hands
Cleaning and disinfecting surfaces
Covering your mouth when you cough and sneeze
Staying home when sick
Washing your hands often
The pediatric experts at Rocky Mountain Hospital for Children are ready to care for your child. Learn more about our pediatric emergency room and pediatric specialty care. We encourage people who are not in an emergency situation to seek care at our urgent care locations or contact your primary care physician.
Published:
November 16, 2022
Location:
Rocky Mountain Hospital for Children at PSL
Related Categories
COVID-19