Prep your family for back to school
A few simple steps will ease the fears and stress of back to school season.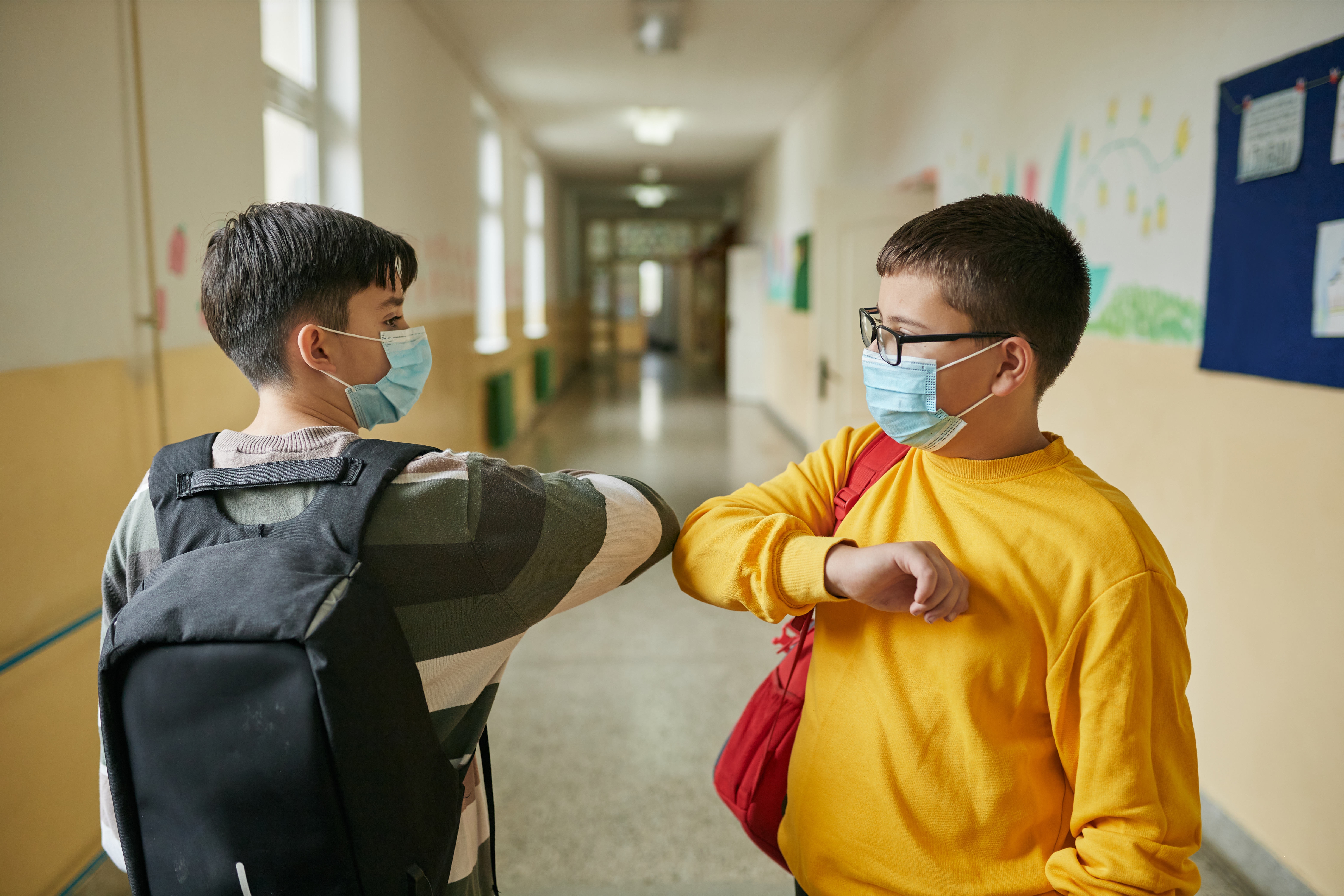 Back-to-school starts weeks before the first day of class. Get up to date on physicals and vaccines, push back bedtimes and talk through the anxiety. Ease everyone back into the routine with a few simple reminders from the experts:
Complete annual and/or sports physicals: Sports physicals are often required for school-related activities, so it's important to check with schools and coaches for pre-participation requirements. These sports physicals will provide a comprehensive, head-to-toe assessment including close attention to heart and lungs as well as reviewing of the back for scoliosis, and evaluation of the large joints (ankles, knees, and elbows).
Ensure medical issues are handled:

Have your kids received all necessary immunizations? Consider the COVID vaccine as well, which is currently recommend for all children over 6 months of age.
Have you filled out any forms that the school has sent home, such as emergency contact and health information forms?
Do the school nurse and teachers know about any medical conditions your child may have, particularly food allergies, asthma, diabetes and any other conditions that may need to be managed during the school day?
Have you made arrangements with the school nurse to administer any medications your child might need?
Do the teachers know about any conditions that may affect how your child learns? For example, kids with attention deficit hyperactivity disorder (ADHD) should be seated in the front of the room, and a child with vision problems should sit near the board.

Establish healthy sleep habits: Get back into school-friendly sleep habits with these tips:

Make sure sleep isn't a punishment — say "we get to go to sleep," not "have to";
Build a 15-minute cushion into morning routines;
The night before school starts, don't be surprised if kids are too excited to go to sleep, just maintain the right bedtime and be as understanding as possible.
Children need 10-12 hours of sleep. Adolescents need 8-10 hours of sleep.

Battle the butterflies: As with any new or potentially unsettling situation — like starting school for the first time or entering a new grade or new school — allow kids time to adjust. Remind them that everyone feels a little nervous about the first day of school and that it will all become an everyday routine in no time. It's also important to talk to kids about what worries them and offer reassurance: Are they afraid they won't make new friends or get along with their teachers? Is the thought of schoolwork stressing them out? Are they worried about the bully from last year? Talk through the anxiety to help ease those common butterflies.
Whether their summer was jam-packed with activities or filled with complaints about being bored with nothing to do, kids often have a tough time making the back-to-school transition. Most of all, whether it's the first day of school or the last, make sure your kids know you're there to listen to their feelings and concerns, and that you don't expect perfection — only that they try their best. Getting the family organized in advance will aid in establishing success!