OrthoONE surgeons integral in keeping Coloradoans active: 2
This is part two of our series about the most common conditions we treat: foot and ankle; joint replacement; and shoulder.
The team at OrthoONE at Swedish Medical Center understands the passion for an active lifestyle and is dedicated to treating patients to promote healing, recovery and return to their favorite activities with as little disruption as possible. Offering a full range of high-quality orthopedic services, the team is led by board-certified surgeons who have been providing specialized orthopedic care in the Denver area for nearly four decades.
This is part two of our series about the most common conditions we treat: foot and ankle; joint replacement; and shoulder.
Joint Replacements
While knee and hip replacement surgery procedures are some of the most commonly performed in the United States, OrthoONE surgeons are leading the way to improve quality, outcomes and results.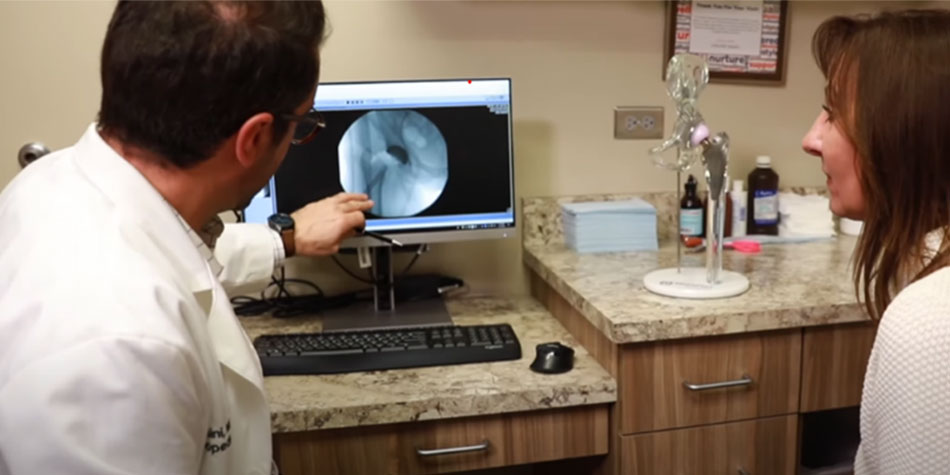 Meet Lori, one of the patients who benefitted from this innovation. Several years ago, she needed a hip replacement, "I had no cartilage in my hip joint anymore from prior athletics. I did some research and I found out that Dr. Assini was one of the best hip replacement surgeons." Joseph Assini, MD, is, indeed, among the best. A pioneer in orthopedic surgery and a member of OrthoONE at Swedish, Dr. Assisni helped develop a newer technique called portal-assisted total hip arthroplasty. "We started to see that there are actually some problems with wound healing, nerve injury and patients' recovery after the [traditional hip arthroplasty] surgery. So myself and five other surgeons have come up with a new technique, which is portal assisted total hip arthroplasty, that uses a smaller incision based in a slightly different location in order to negate some of those issues. It improves cosmetics, it stays away from the nerves that can cause post-operative pain and it allows us to do the surgery through smaller incisions." One of Lori's concerns was the scar and scar positioning, and with this surgery she has a small incision within the crease of the hip that she describes as "a pencil line that no one would ever notice. It is almost invisible, it's amazing." Lori's is just one of many stories of lives changed through hip and knee replacement surgery at OrthoONE Swedish.
Several years ago, Susan tripped and fell in a department store. She couldn't get up. She had fractured her hip and was told she would need a hip replacement. "I didn't think it was near that serious, so it was a frightening thing. Dr. Woodward, very luckily, came in on a Saturday and replacement my hip. He told me that the procedure would only take about an hour and a half and that it should be a great recovery. He was very assuring, which was what I needed at the time. I had very little pain, which was terrific," she details. John Woodward, MD, is another of the region's top orthopedic surgeons and the chief of orthopedic surgery at Swedish Medical Center. In addition to hip replacements, Dr. Woodward is experienced in providing knee replacement surgery, sports medicine procedures and trauma surgery. "My philosophy of care is to treat every patient individually to help them achieve their desired goals," he explains.
The OrthoONE at Swedish team believes in the importance of an active lifestyle. All our providers have dedicated their careers to helping you regain and maintain your desired level of activity. Whether you are training for the Colfax marathon or are just ready to enjoy a walk around the block, we're here to help you do what you love, without the pain. To learn more or make an appointment, or call (303) 789-2663.
Related Blog Posts
Keep kids healthy playing sports 
June 28, 2023
Rocky Mountain Hospital for Children
Learn about the different things you can do to help keep your child safe while playing sports.