Nightmares — what causes them and how to handle them
Nightmares are quite common and normal, and there are things we can do to help our child grow through them and develop healthy habits.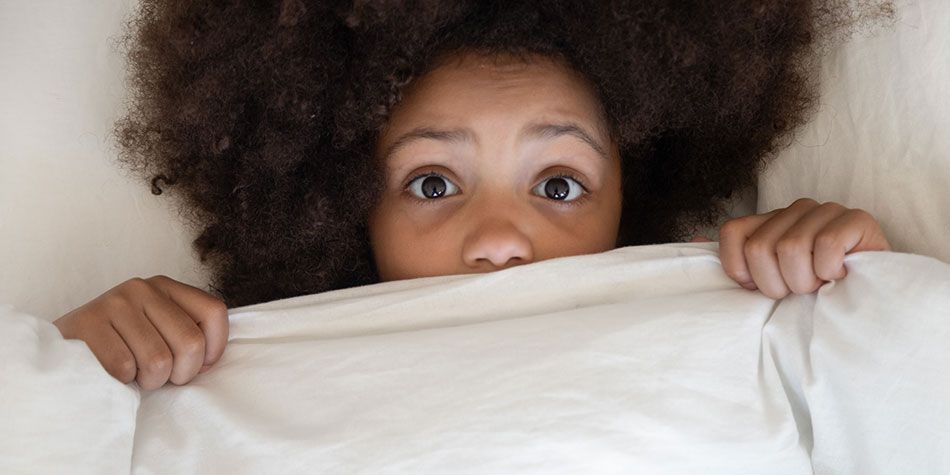 Dreams are made up of different experiences of our waking life. They contain things that happened (to us, or to someone else that we've learned of), as well as our understanding of these experiences. Bodily processes, such as illness, exhaustion, general stress levels as well as medication can affect our sleep time. Dreams are the picture you get when you arrange these different pieces along patterns of one's typical tendencies and present concerns. Like a Picasso painting, for example — while its elements are familiar, their combination often feels surprising, novel, and striking.
Modern research show that dreams play key roles in learning and memory. It is during the Rapid Eye Movement (REM) stage of sleep, that dreams occur — a time during which our limbs become temporarily paralyzed, heartbeat and blood pressure rise, and breathing quickens, resulting in lifelike experiences where the rules of logic and reality bend and stretch. One might blissfully ride currents of a multicolored sky in one moment, only to plunge into a bottomless fall the next. While both are dreams, the intense fear that the latter produces earns it the label of 'nightmare'.
Nightmares often begin around preschool age and start declining at around the age of 10. Unlike night-terrors, nightmares linger in our memory even after waking up. The unpredictable and uncontrollable nature of nightmares can be highly distressing to some children, leading to struggles returning to sleep, and for some, bedtime resistance — craving the safety of their parents' presence, an extended routine that delays bedtime, and recurrent night time visits to the parents' bed through the night.
Despite their unpleasantness, nightmares are quite common and normal, and there are things we can do to help our child grow through them, develop healthy habits and deepen their relationship with us — their parents/guardians.
It is important to develop a solid sleep routine which includes a predictable set of actions that are calming and relaxing — a bedtime story, soft music in the background and the like. Avoid stimulating screen time, overly-exciting conversations or active play right before bedtime. Younger children may benefit from the safety of a beloved toy they can take into bed with them, to help with the transition between wakefulness and sleep.
In the moment right after a child has just experienced a nightmare and is seeking the comfort of their trusted adult, a calm and reassuring demeanor are more important than what one says, which is easier said than done when one's own sleep cycle has just been disrupted.
Install a nightlight (blue-light free) in the child's room to help facilitate falling asleep after a nightmare. Right after a nightmare, engage in providing a soothing, calm, reassuring environment of safety and encourage a return to sleep.
As children mature and are better equipped to understand the relationship between dreams and their waking experiences, discussing their dreams, (and in particular their nightmares) with a trusted adult can deepen their self-awareness and educate them on how they can better manage stressors during their waking time.
Even though it is of little consolation to weary parents in the throes of their child's nightmare phase, like other stages, it too shall pass. If you child expresses nightmare content that is particularly violent, distressing, or developmentally inappropriate and this concerns you, or if the phase is prolonged and intense, connecting with a mental health professional that specializes in working with children may provide you and your child with the relief you need.
Visit the HealthONE Behavioral Health and Wellness Center page or call (844) 556-2012 for more information.
Location:
Rocky Mountain Hospital for Children at PSL