Lung Nodule Clinic helps patients get ahead of cancer
This Lung Cancer Awareness Month, learn about how the Swedish Lung Nodule Clinic helps patients be proactive in staying ahead of cancer.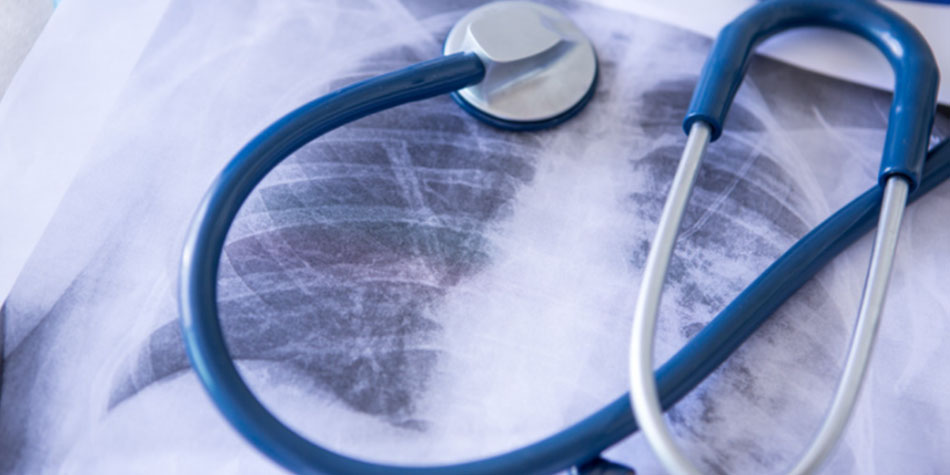 Terry is no stranger to medicine. Her husband was a practicing surgeon for more than four decades and her son is a local anesthesiologist. In addition, she has undergone several significant surgeries herself—back surgery, breast cancer surgery and several orthopedic surgeries. With this kind of experience, Terry, 79, has learned exactly what she needs from a provider and hospital, "I have a lot of confidence in the doctors that I go to," she explains. "I've had a lot of surgeries and they have all been done at Swedish because my care there is very, very good. We are comfortable there, and that is so important for anyone coming into surgery." So, when Terry recently was told that she had concerning nodules on her lung—she knew she could rest assured in the care she would receive from the team at Swedish.
So, when Terry recently was told that she had concerning nodules on her lung—she knew she could rest assured in the care she would receive from the team at Swedish.
Proactive care allows for better outcomes
Due to recurring bronchitis, Terry had been receiving regular computed tomography (CT) scans to monitor her lungs. She happened to have her most recent scan with her during a routine breast cancer follow up. It was during this visit that her oncologist referred her to the Swedish Lung Nodule Clinic. Designed to be proactive in the treatment of lung cancer, the Lung Nodule Clinic helps to identify and follow potentially cancerous lung nodules.
Teamwork to perform advanced surgery
Through the Lung Nodule Clinic, Terry was connected with the Sarah Cannon Cancer Institute at Swedish Medical Center. One of the key elements of this program is its multidisciplinary tumor board. The tumor board is a team comprised of experts across cancer-related disciplines (surgery, medical oncology, rehabilitation and more) who meet regularly to discuss cases. Together, the team reviews each case and makes a recommendation for treatment. The tumor board recommended the removal of Terry's lung nodules and, as a result, Terry was referred to expert surgeon Jenifer Marks, MD.
As part of the Sarah Cannon Cancer Institute at Swedish Medical Center, Dr. Marks participates in regular meetings – tumor board—to discuss cases and treatment options with a multidisciplinary team of experts.
For this surgery, Dr. Marks partnered with interventional pulmonologist Ellen Volker, MD. Dr. Volker is one of only a few interventional pulmonologists in Colorado using robotic guidance to access lung nodules. Once accessed, Dr. Volker injects dye into the tumors, which makes these tiny tumors easily identifiable. At that point, Dr. Marks takes over the surgery, and removes the tumors through minimally invasive techniques. This leads to reduced blood loss, fewer complications, less pain and a more rapid return to activity.
'Seamless care' leads to full recovery
"I didn't have any trouble with the surgery whatsoever. I was in the hospital for a few days and during that time, the nurses were very attentive," Terry shares. "Dr. Marks and Dr. Volker were extremely knowledgeable. Beforehand, Dr. Marks took time to show me diagrams and explain what was going to happen. She made it very clear, and that is so important—to feel comfortable and confident with your doctor."
Terry feels like this experience allowed her to 'dodge a bullet' by treating the lung cancer before anything significant was allowed to develop. "So far, there is no need for me to have any additional treatment like chemo or radiation. They will just watch me very carefully," Terry details. She believes this incredible outcome was due to the exceptional teamwork of the cancer care program at Swedish. "They have a team that works very, very well together. The care is just seamless."
The Lung Nodule Clinic at Swedish Medical Center connects patients with nurse navigators who collaborate with your entire healthcare team to help you navigate through diagnosis, appointments, hospital and community resources, treatment decisions and survivorship. To learn more, visit SwedishHospital.com/lung.
Jenifer Marks, MD, is a general thoracic surgeon with specialized training and experience in treating conditions of the lung and esophagus. Her uniquely concentrated focus on general thoracic surgery sets her apart from other surgeons who might also perform the same procedures, such as general surgeons or cardiac surgeons. Fellowship trained general thoracic surgeons have been shown to have improved outcomes compared to other specialties who may also perform procedures such as lobectomy or esophagectomy. Dr. Marks is highly experienced in advanced minimally invasive surgical techniques such as robot-assisted thoracic surgery (RATS) lobectomy and Video-Assisted Thoracic Surgery (VATS) resections for lung cancer.
Ellen Volker, MD, MSPH, is a board-certified pulmonologist who specializes in minimally invasive procedures to diagnose and treat diseases in and around the lungs. These diseases include lung cancer, lung nodules, cancers that have spread to the lungs, enlarged lymph nodes in the chest, central airway obstructions, pleural effusions, and emphysema. Dr. Volker has participated as a co-investigator in a number of research projects and has authored several publications.
Published:
November 01, 2021