COVID-19 vaccines for children help keep families healthy
COVID-19 vaccines are available for children aged five and up, and can help safeguard their family's health.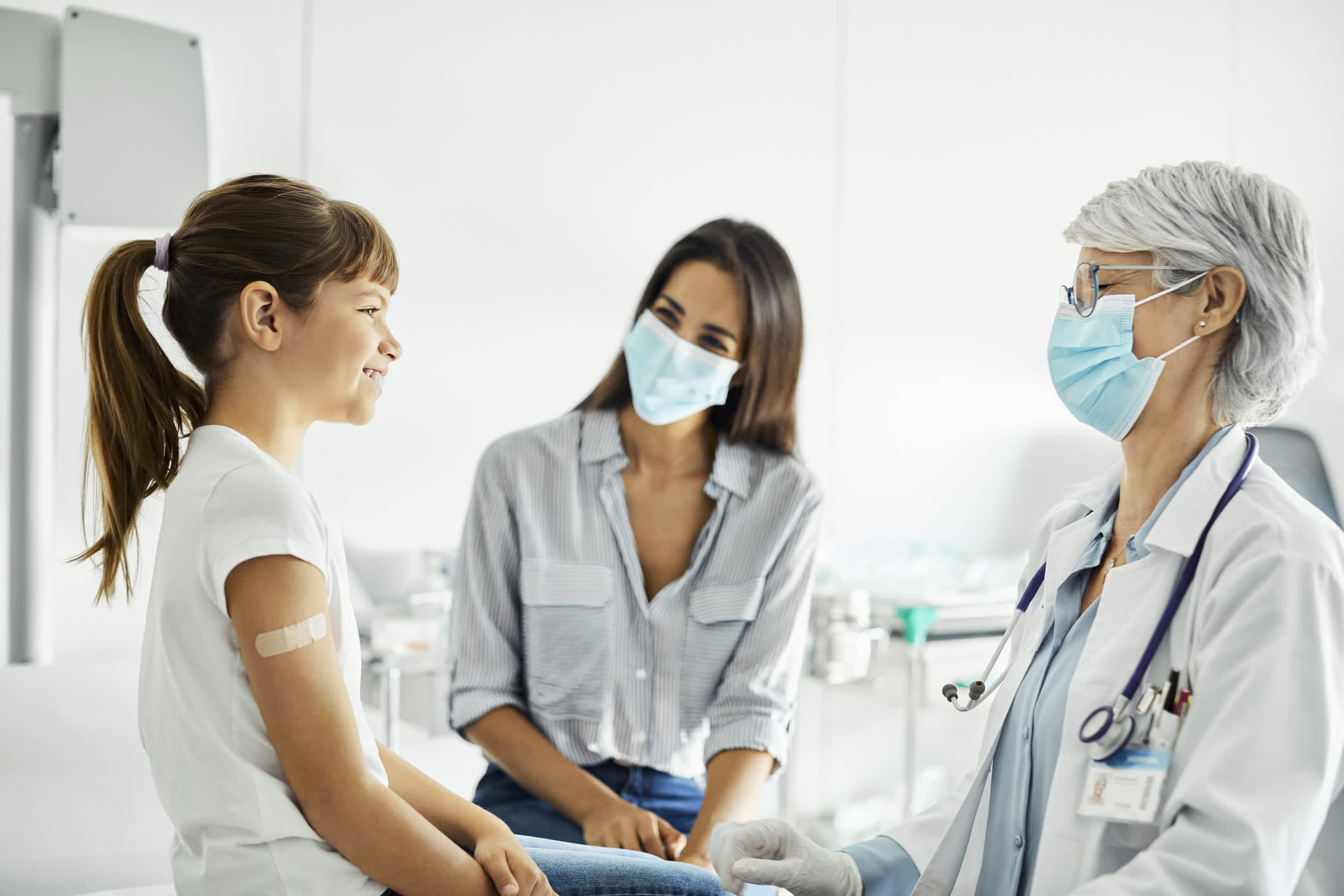 Rocky Mountain Hospital for Children (RMHC) will offer COVID-19 vaccination clinics for children aged 5 and older throughout 2022, helping to safeguard the health of families in the community. Visit our COVID-19 resource hub to find our current vaccine clinic schedules
With the discovery of the Omicron variant in Colorado in late 2021, it's increasingly important that eligible children get vaccinated, says Reginald Washington, MD, chief medical officer of Rocky Mountain Hospital for Children (RMHC). "This variant appears to be even more transmittable, or contagious, than previous ones," says Dr. Washington. "Most children who get COVID-19 recover. But their parents, grandparents, teachers and others in the community who get the virus from these kids may not be as fortunate. And some children, unfortunately, are hospitalized and die from COVID."
Currently, the Pfizer-BioNTech COVID-19 vaccine is approved for children ages 5 and older. The Moderna and Johnson & Johnson/Janssen vaccines are available to individuals 18 and older. "These are highly effective, extremely safe vaccines. Most importantly, they're the best tools we have to stop the virus from continually mutating and creating more dangerous variants," says Dr. Washington.
Learn more about COVID-19 vaccines for children and watch Dr. Washington's interview with CBS Channel 4 in Denver.
Published:
December 13, 2021
Location:
Rocky Mountain Hospital for Children at PSL
Related Categories
COVID-19