Women's History Month offers opportunity to spotlight female physicians in medicine
Urologic oncologist Dr. Suzanne Merrill from Sky Ridge discusses career in medical field typically dominated by men.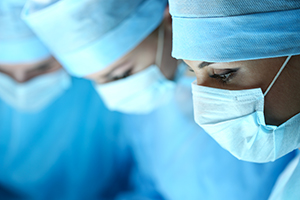 According to the AAMC's Physician Specialty Data Reports from 2008 to 2020, female physicians rose from 28.3% in 2007 to 36.3% in 2019. Urology has historically been a very male dominated field, and when you add urologic surgeon to that specialty, then percentages of women drop significantly. Urologic oncologist surgeon from Sky Ridge, Dr. Suzanne Merrill, chats with CBS News Colorado about pursuing that field.
Watch the CBS News Colorado segment
Location:
Sky Ridge Medical Center
Related Newsroom Articles