Sky Ridge Medical Center nationally recognized for stroke care
Sky Ridge is nationally recognized for its commitment to providing high-quality, life-saving stroke care by the American Heart Association.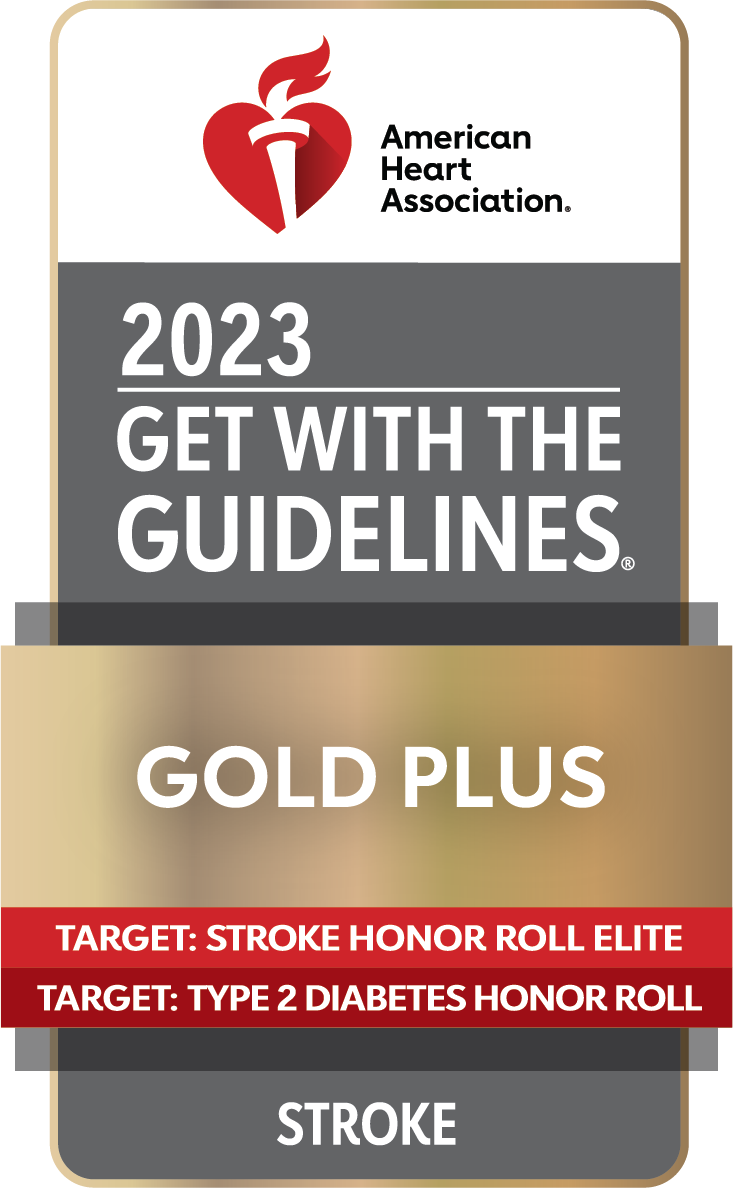 Lone Tree, CO — Sky Ridge Medical Center has received the American Heart Association Get With The Guidelines achievement awards for demonstrating commitment to following up-to-date, research-based guidelines for the treatment of heart disease and stroke, ultimately leading to more lives saved, shorter recovery times and fewer readmissions to the hospital.
Every 40 seconds, someone in the U.S. has a stroke or heart attack. Stroke is the No. 5 cause of death and leading cause of disability in the U.S. A stroke occurs when a blood vessel that carries oxygen and nutrients to the brain is either blocked by a clot or bursts. When that happens, part of the brain cannot get the blood and oxygen it needs, so brain cells die. Early stroke detection and treatment are key to improving survival, minimizing disability and accelerating recovery times.
"We are committed to providing our patients and the communities we serve with the highest level of stroke care and are honored to see this great work being recognized by the American Heart Association," said Kirk McCarty, President and CEO of Sky Ridge Medical Center. "Hospitals that follow the American Heart Association's quality improvement protocols often see improved patient outcomes, fewer readmissions and lower mortality rates – a win for health care systems, families and communities."
Get With The Guidelines put the expertise of the American Heart Association and American Stroke Association to work for hospitals nationwide, helping ensure patient care is aligned with the latest evidence- and research-based guidelines. As a participant in Get With The Guidelines – Stroke program, Sky Ridge qualified for the award by demonstrating how their organization has committed to improving quality care.
As a participant in Get With the Guidelines, Sky Ridge is committed to improving care by adhering to the latest treatment guidelines and streamlining processes to ensure timely and proper care for heart attacks and strokes.
This year, Sky Ridge received these achievement awards:
Get with The Guidelines - Stroke Gold Plus
Target Stroke Honor Roll Elite and Target: Type 2 Diabetes Honor Roll
Published:
August 14, 2023
Location:
Sky Ridge Medical Center
Related Newsroom Articles