Sculptor's work at P/SL reminds us all to smile, see the good
Phyllis Beattie's carefully crafted bronze sculptures aren't hard to miss throughout the Mile High City, but it's her piece located at Presbyterian/St. Luke's Medical Center, entitled Caring Hands, that means the most to her.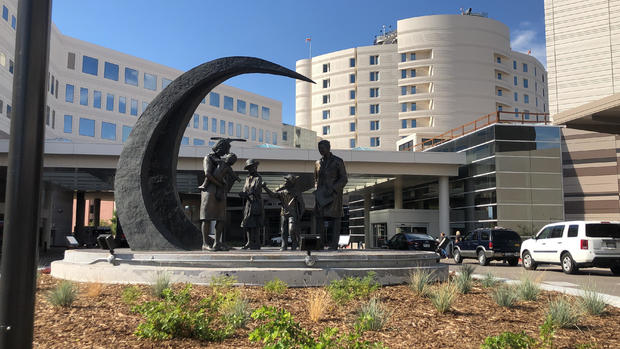 "It's a feel-good sculpture, when I look at it, I think it should bring a smile," Beattie says. "It's supposed to see how people get along, and even though they have to come to the hospital, there are some happy moments."
Caring Hands was installed at the hospital in 1992, when Presbyterian/St. Luke's first joined forces. The two arches joining at the top in the piece symbolize the two hospitals coming together.
Published:
September 22, 2023
Location:
Presbyterian/St. Luke's Medical Center