Rose Medical Center CEO named rising star in healthcare
Casey Guber, President and CEO at Rose Medical Center, among 104 rising stars.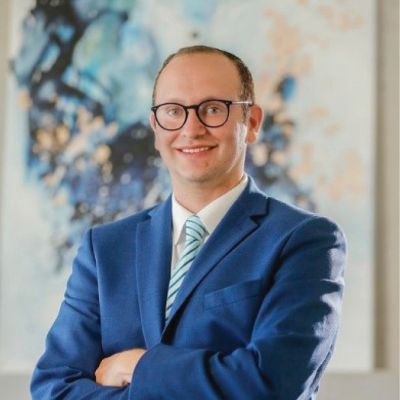 Emerging leaders in healthcare are focused on accessibility, affordability and boosting the patient experience. They are enthusiastic and inspiring individuals with big goals to shape the future of healthcare delivery.
We are pleased to share that Casey Guber, president and CEO of Rose Medical Center, was named one of 104 Rising Stars in Healthcare by Becker's Hospital Review. Casey's leadership helps drive all facets of Rose's performance, including patient safety, strategic planning, compliance to ethical standards, communications, and the recruitment of leaders.
Casey serves on the Celiac Disease Foundation Board, Denver's Economic Development Council, the Executive Committee for the Denver Chamber of Excellence, and gives to the Guber Family Giving Fund.
Becker's recognized these rising stars in healthcare with a focus on leaders with a diverse background from across the industry who are 40 years old or younger. Recipients were selected based on their quick ascent within their organizations and drive to improve patient care.
Published:
January 19, 2023
Location:
Rose Medical Center
Related Newsroom Articles