Wound care
Wound care involves medical intervention to heal a wound after injury. Specialized treatment is provided for wounds that are non-healing or refuse to heal on their own. To promote healing, learning how to properly dress and care for wounds is vital.
Wound care center in Englewood, Colorado
If you have a chronic or nonhealing wound, don't wait — let us give you the care you need.
At Swedish Medical Center, our wound care specialists listen carefully to you as part of the diagnostic process. Your experience is an integral part of your personalized treatment plan, which encompasses all of your related health conditions. Healing and future wound prevention are our goals — aiming to help you live life without wound pain.
Expert advice, available 24/7
Free health-related information is available just a phone call away. Our nurses help you understand your symptoms, treatment options and procedures. They will also help you find a provider or specialist and schedule an appointment.
Free health-related information is available just a phone call away. Our nurses help you understand your symptoms, treatment options and procedures. They will also help you find a provider or specialist and schedule an appointment.
Types of wounds we treat
In our wound care center, we can diagnose and treat a wide range of chronic and nonhealing wounds, including:
Arterial ulcers
Burns
Collagen vascular disease
Diabetes wounds/ulcers
Infectious ulcers
Nonhealing surgical incisions
Pressure wounds/ulcers
Radiation therapy burns
Vasculitis ulcers
Venous stasis ulcers
Our wound care program
Our hospital offers you patient-centered treatment for chronic wounds using the latest technology and procedures.
Our wound treatments
To help your wounds heal quickly and thoroughly, we provide outpatient treatments such as:
Bioengineered skin substitutes
Complete ostomy care
Compression therapy
Dressing changes
Enzymatic debridement agents
Mist ultrasound healing therapy
Negative pressure wound therapy (wound vac)
Nutritional counseling
Patient and family education
Sharp and mechanical debridement
Topical medications
Burn care
Our in-house Burn and Reconstructive Center of Colorado is verified by the American Burn Association, demonstrating our commitment to high-quality care. Our program treats all ages, with our burn specialists treating a variety of burns with both reconstructive surgery and nonsurgical therapies. Some of our burn care treatments and services include degloving, bodily reconstruction, lymphedema surgery, scar revision, targeted muscle reinnervation and hyperbaric oxygen therapy (HBOT).
Hyperbaric oxygen therapy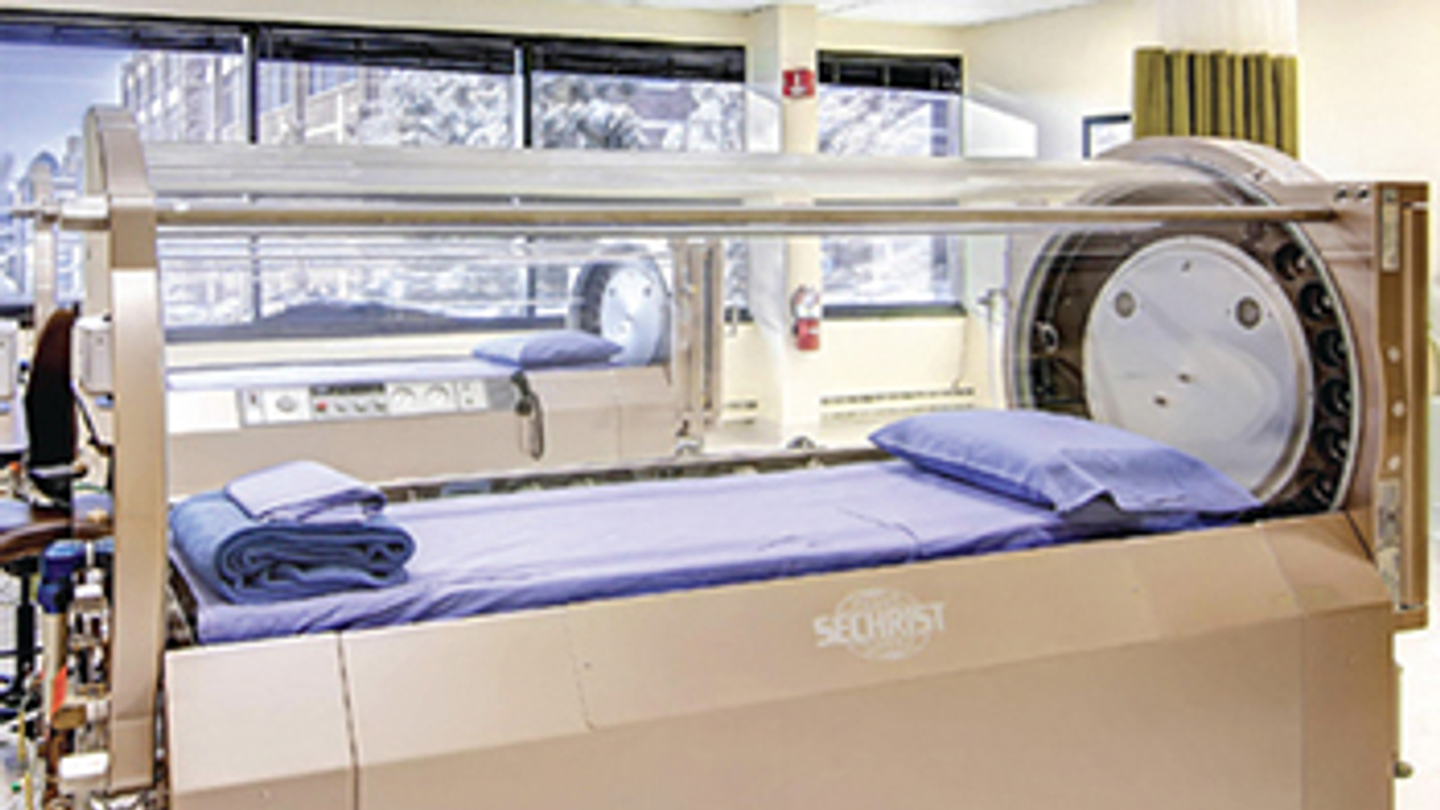 HBOT is an innovative, progressive treatment that takes place inside a hyperbaric chamber. During the procedure, you breathe pure oxygen while the pressurization allows you to take in more oxygen than you could without. The increase in oxygen moves throughout your body, including the wound site, increasing the rate of healing.
Conditions that can be treated with HBOT include:
Burns
Diabetic foot ulcers
Gas gangrene
Compartment syndrome
Crush injuries
Necrotizing fasciitis
Osteomyelitis
Radiation injuries
Skin grafts
Thermal burns
Limb preservation
Chronic, nonhealing wounds can often happen as a result of diabetes, which causes poor circulation. Our limb preservation services aim to reduce amputations with limb-saving treatments provided in our clinic.
---
Diabetic wound management
Diabetes can cause serious medical issues, including wound development, called diabetic foot ulcers. Without intensive treatment, these wounds can lead to amputation. Our physicians strive to make use of every treatment available to avoid limb loss. We also offer a diabetes education program and individualized treatment plans that include managing diabetes with proper nutrition, physical exercise and emotional support.
Comprehensive wound care team
Our team includes physicians from multiple specialties with advanced training in wound care management, as well as experienced nurses trained in the care of chronic wounds.
Multidisciplinary care
You receive care from a wide range of providers from supportive specialties, ensuring every aspect of your health is addressed. We also keep in close contact with your primary care physician so that preventive care can continue after you leave our clinic.
Your wound care team members include:
Case managers
Certified hyperbaric technicians
Diabetic educators
Hyperbaric medicine physicians
Wound ostomy and continence nurses
---
Looking for a location?
We also offer quality care at these other locations in our extended network.