Rose Medical Center nationally recognized for straight 'A's
Rose among just 20 hospitals nationwide.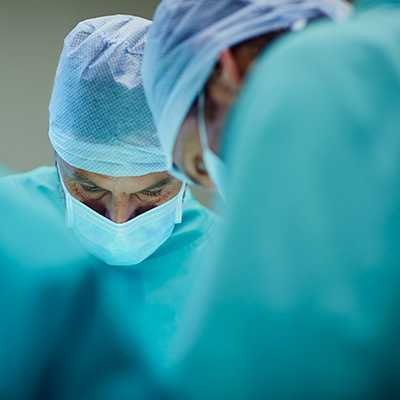 Denver, Colo. — For the 23rd consecutive time, The Leapfrog Group, an independent national watchdog organization, awarded Rose Medical Center an "A" Hospital Safety Grade for achieving the highest national standards in patient safety. The Leapfrog Group assigns an "A," "B," "C," "D," or "F" grade to all general hospitals across the country. The grade uses over 30 measures of safety data including rates of preventable errors, injuries and infections, while also accounting for whether hospitals have systems in place to protect patients from harm. Rose Medical Center is one of only 20 hospitals in the United States to be awarded an "A" every grading cycle since 2012, and the only hospital in Colorado recognized with the prestigious honor.
"Patient safety and care excellence are central to everything we do at Rose Medical Center," explained Casey Guber, Rose Medical Center president and CEO. "Across all departments, units and positions, each of our colleagues contributes to ensuring these high-quality standards are not only met but exceeded. We are thankful to The Leapfrog Group for recognizing our efforts with another 'A' rating. But, more than anything, we are thankful to the patients who entrust their health to us, every day."
The Leapfrog Hospital Safety Grade is the only hospital ratings program based exclusively on hospital prevention of medical errors and harms to patients. The grading system is peer-reviewed, fully transparent and free to the public. Grades are updated twice annually, in the fall and spring.
"Rose Medical Center has made a clear and consistent effort to protect patients from harm," said Leah Binder, president and CEO of The Leapfrog Group. "Establishing and maintaining systems that optimize patient safety is especially critical during times of crisis. I am grateful to the leadership and workforce of Rose for their unwavering dedication to protecting patients."
To see more details on Rose's performance and to access hospital safety tips for patients, visit Hospital Safety Grade and follow The Leapfrog Group on Twitter and Facebook.
About The Leapfrog Group
Founded in 2000 by large employers and other purchasers, The Leapfrog Group is a national nonprofit organization driving a movement for giant leaps forward in the quality and safety of American health care. The flagship Leapfrog Hospital Survey and new Leapfrog Ambulatory Surgery Center (ASC) Survey collect and transparently report hospital and ASC performance, empowering purchasers to find the highest-value care and giving consumers the lifesaving information they need to make informed decisions. The Leapfrog Hospital Safety Grade, Leapfrog's other main initiative, assigns letter grades to hospitals based on their record of patient safety, helping consumers protect themselves and their families from errors, injuries, accidents, and infections.
Location:
Rose Medical Center
Related Newsroom Articles