The Uplift: Spreading holiday cheer
Dr. Jaren Riley and his special relationship with a patient is featured in this national show.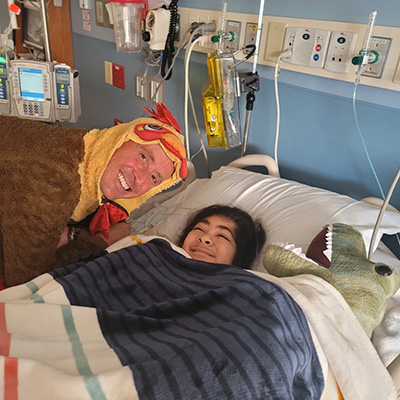 Dr. Jaren Riley, pediatric orthopedic surgeon at Rocky Mountain Hospital for Children, developed a special way to connect with his patient, Nellie. Their beautiful segment in CBS's national show, The Uplift, begins at 10:30.
Published:
February 17, 2023
Location:
Rocky Mountain Hospital for Children at PSL, Rocky Mountain Pediatric OrthoONE - Casper, Rocky Mountain Pediatric OrthoONE - Denver, Rocky Mountain Pediatric OrthoONE - Golden, Rocky Mountain Pediatric OrthoONE - Lone Tree
Related Newsroom Articles